Our Facility
Established in 1970, Rassey Industries has grown to become a multiple process machining supplier to a wide range of Tier 1 and Tier 2 transportation industry customers. Our versatility allows us to produce both in low and in high volumes. Through the use of state-of-the-art CNC Technology, Rassey Industries produces precision machined components and assemblies that benefit our customers in the automotive, truck, and bus industries. Our modern 36,000 sq. ft. facility is located in the heart of the automotive capital of the world, Detroit, Michigan USA.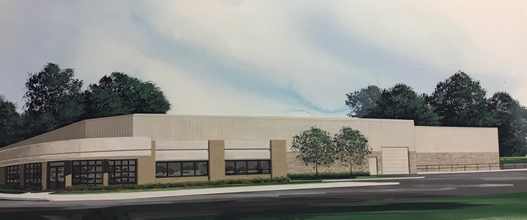 Our goal at Rassey Industries is to continuously improve quality and productivity of all the products we produce with assurance to our customers that all product processes conform to their exact demands. We have an IATF 16949:2016 certification, are Valeo 1000 approved and P.Q.A. certified. We have instituted IATF 16949:2016 procedures in all of our manufacturing processes to ensure that all products meet customer requirements and exceed their expectations. Rigorous advanced quality planning and continuous improvement efforts are in place throughout our manufacturing teams to ensure that our quality always remains consistent to customer demands. Our complete Quality Department enables us to provide incoming, in process and final inspections on all products. We have also included rigid Statistical Process Control procedures to maintain capability of all processes in order to provide the highest quality for our customers.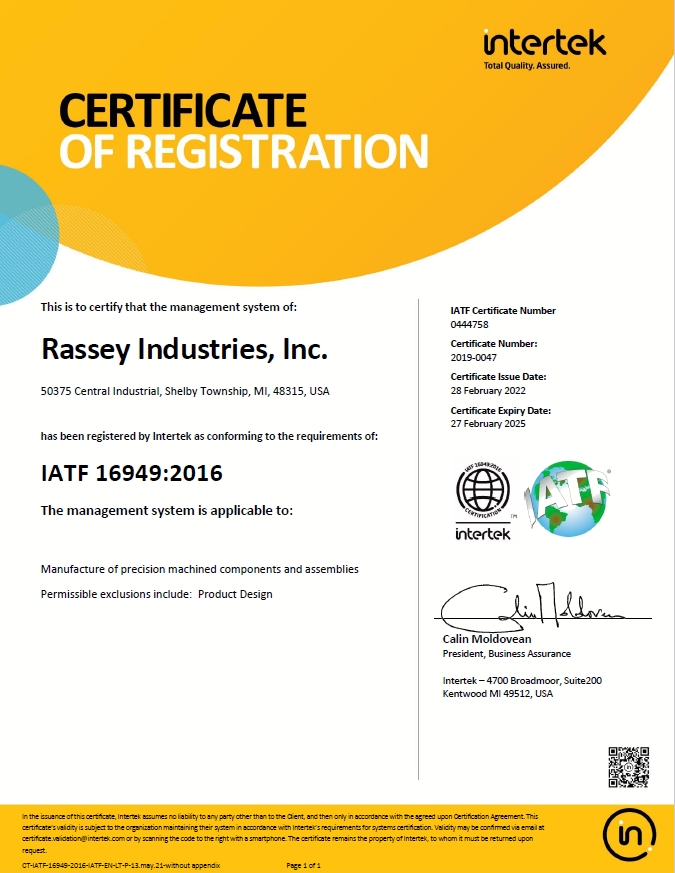 The employees of Rassey Industries, Inc., continue their commitment to provide quality workmanship, with on-time deliveries at a fair price. This has allowed us to continue to work with such companies as:
General Motors
Chrysler Corporation
Ford Motor Co.
Valeo Inc.
Eaton Corporation
Volvo Truck
Novabus Corporation
Timken P.S.C.
Workhorse Custom Chassis
USTACOM
Prevost Bus
Supply Technologies
Dana Corporation
Mack Truck
Motor Coach Industries
American Axle
Amp Electric Vehicles
Rassey Advantage:

"International relationships", Rassey has developed strategic alliances with companies in the far east and Europe, South America, Mexico and Canada. Activities involving customer's suppliers and warehousing distribution activity. These relationships allow Rassey to offer customers price advantage and time efficient warehousing and distribution activity.
Click here to view our management team